3 benefits for merging:
1. You can combine the same footage or animation of different resolutions into one set of metadata (title, description, keywords, etc.) and edit them as a whole.
2. Buyers can easily see and choose from the various resolutions available.
3. Your work space is neater.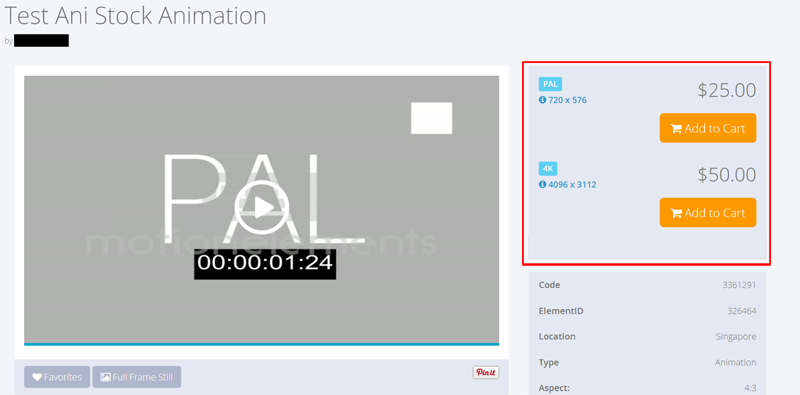 Merge Elements
2. Select the 2 Elements you wish to merge.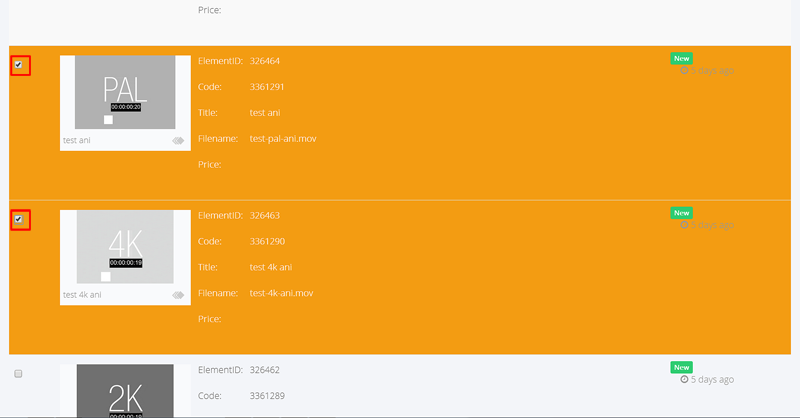 3. Click on drop down arrow beside the Edit Elements button, select Merge Elements.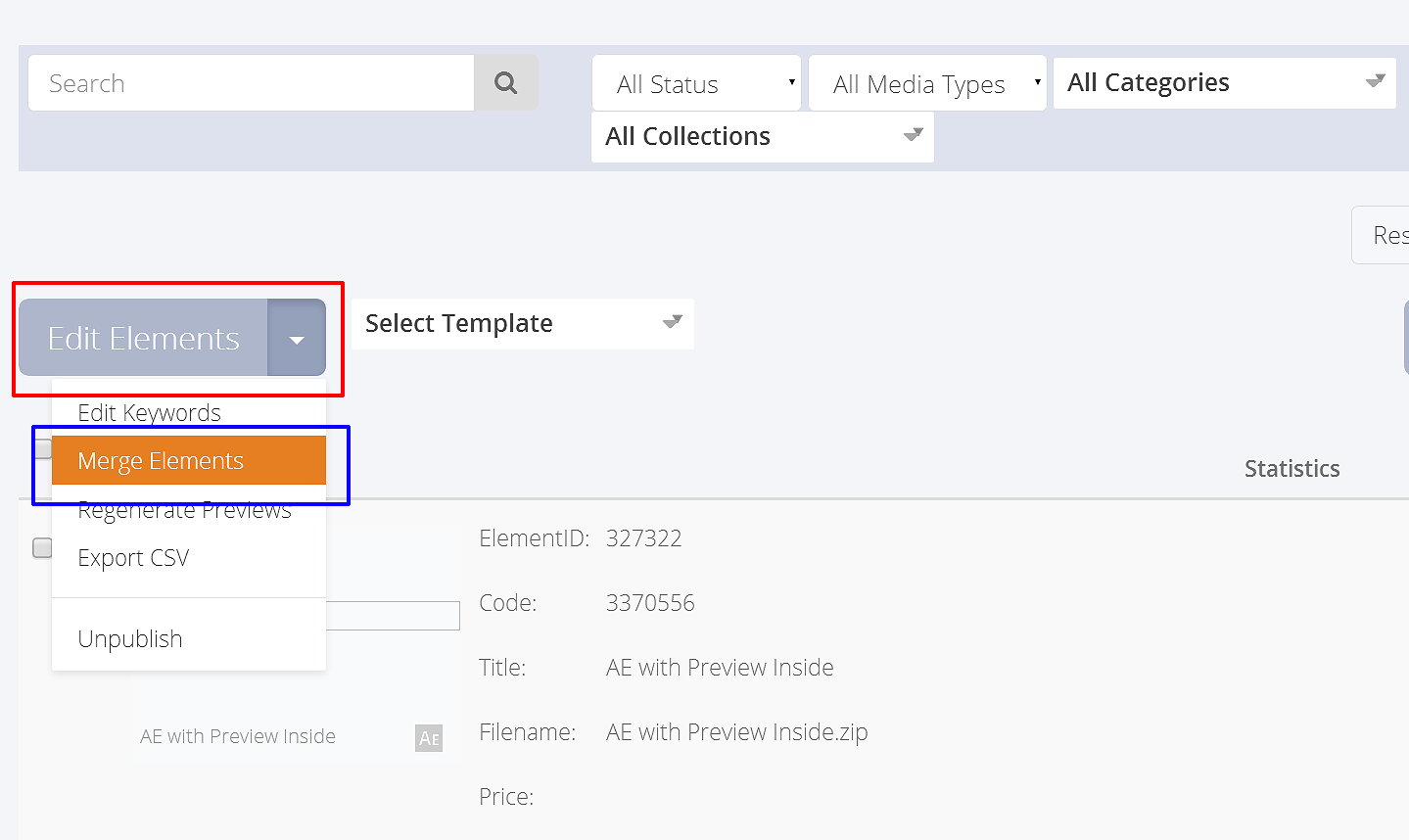 4. A pop up menu will appear.
Select the element you want to Merge Into and click Merge.
We recommend:
Low resolution files to merge into high resolution files.
Versions to merge into original file.
You will be brought back to Manage my Elements and you can see the element that you choose to merge into.
5. You can view the multiple resolutions at the Element's product page.