2. You can see your uploaded files.
For files that are not yet uploaded, there will be a notification bar showing they are being processed.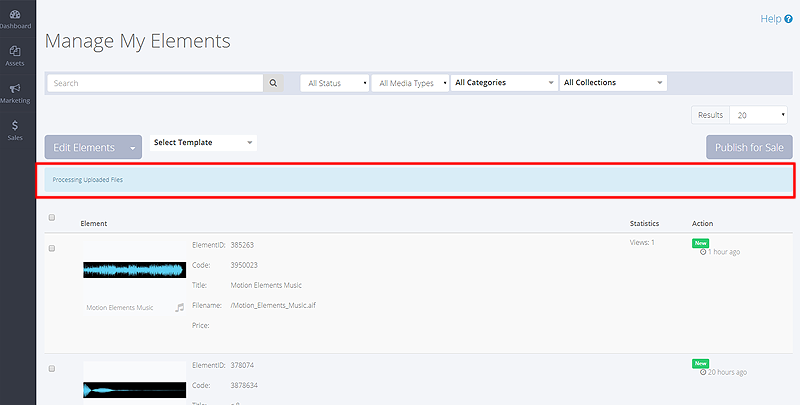 3. Click Edit to edit your music information.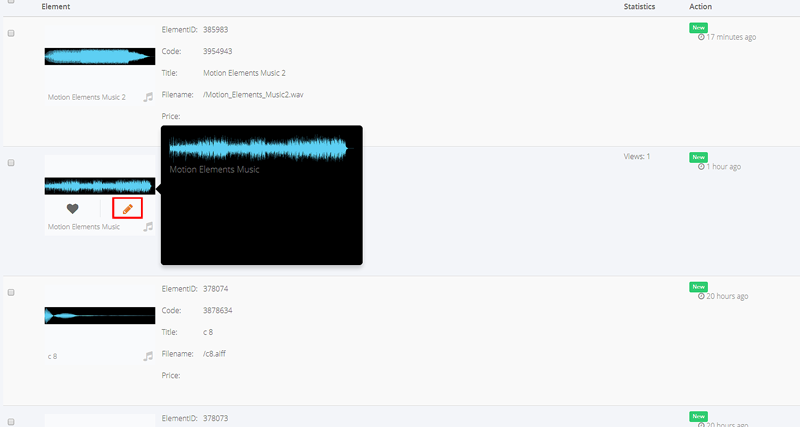 4. Click Play to to hear and pause your music. Scrub through the waveform to fast forward your music.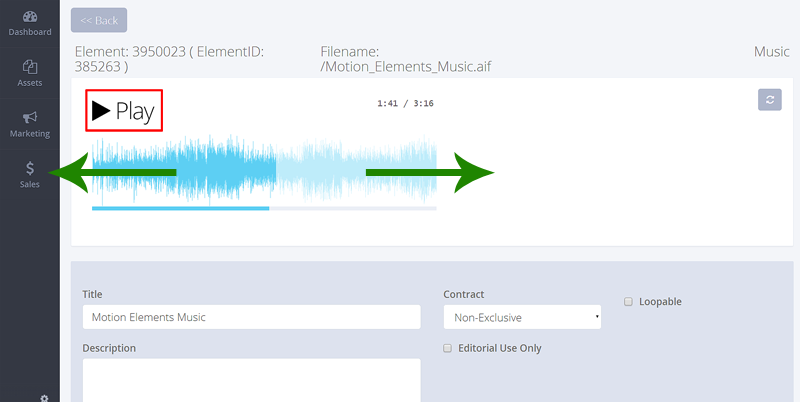 5. Scroll down to find a list of properties that you can edit.
6. Click Save.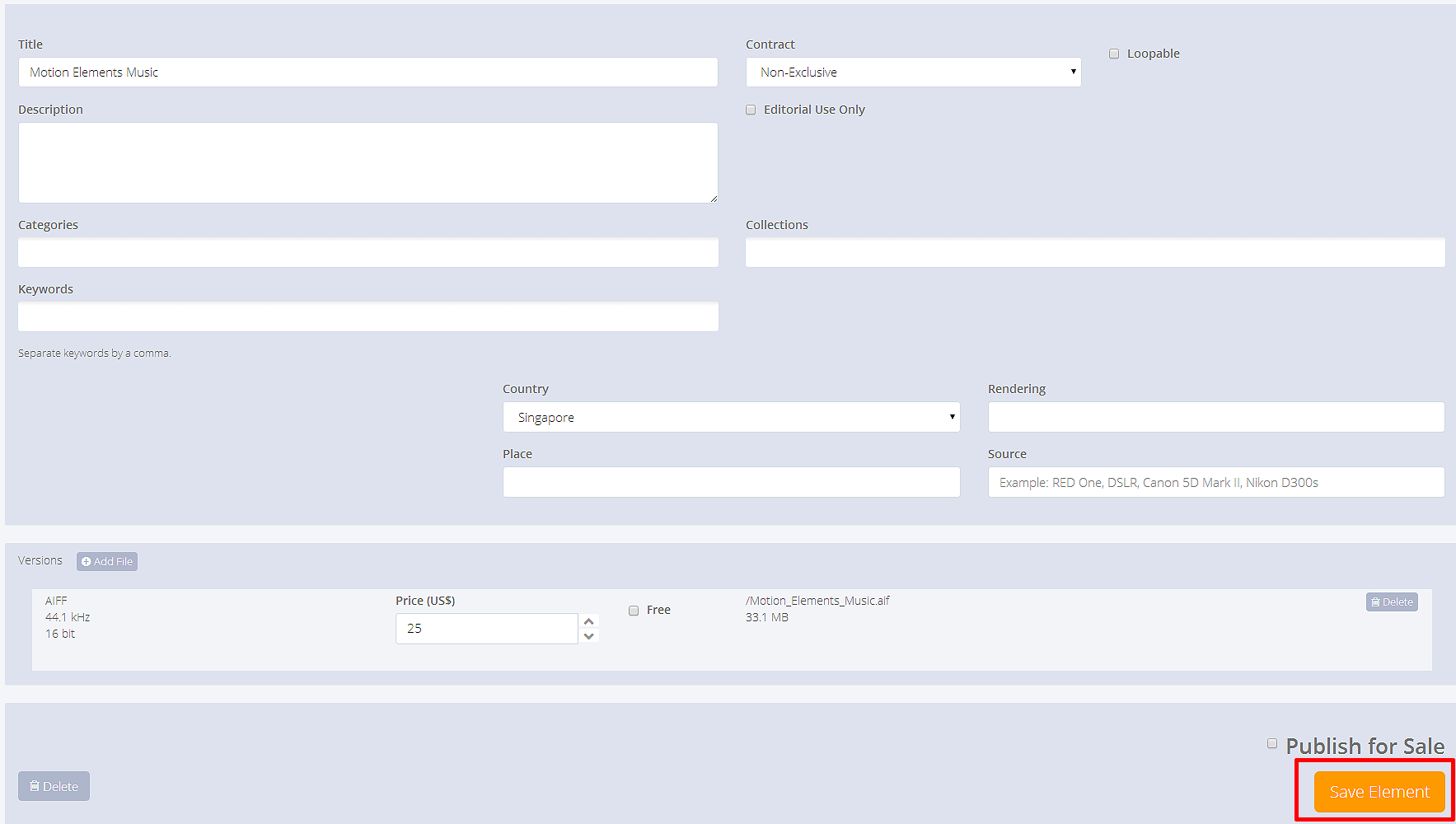 7. Publish your Element for sale by selecting the checkbox.