At Manage My Elements, select Edit on the element you'll like to change the preview.


Scroll down to Video Preview & Image, click Choose File and upload the preview image you want.

For trademark issues, please avoid using images with logos from other stock media platforms as preview images.
If you need a logo to showcase your template's ability to enhance a company's logo presentation, why not use our MotionElements logo to do it?
Download MotionElements Logo & Style Guide here

3. After the system processes your uploads, they will show below. Choose your thumbnail (preview image).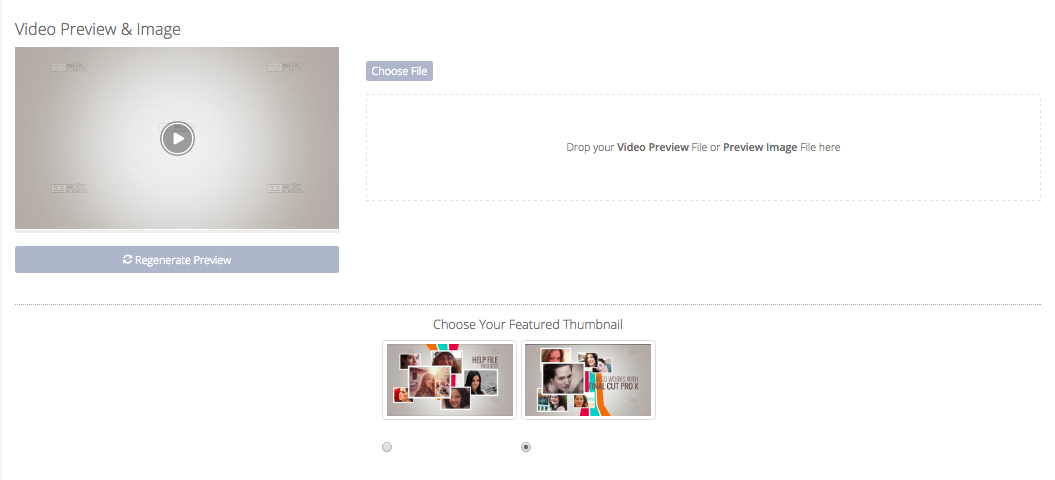 4. Click Save Element at the bottom of the page.

Done! Your element is updated with a new preview image.