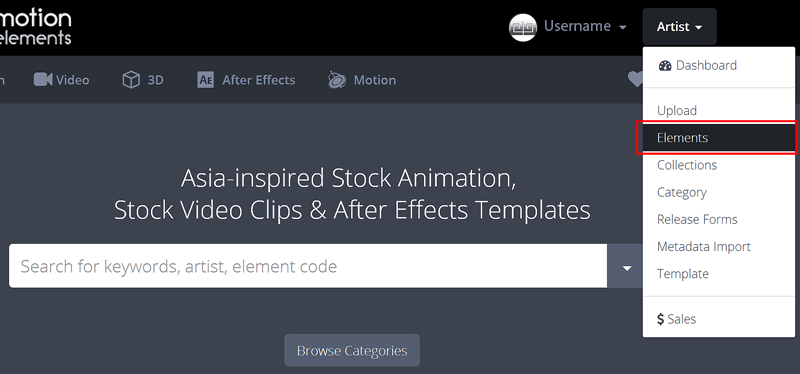 2. You will find all your uploaded files (Elements).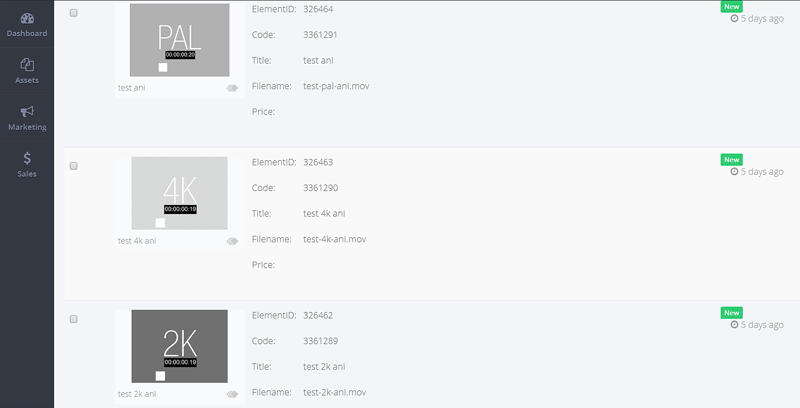 3. Click Edit (pencil icon) to input your Element's information.
*Switching to the Japanese and Korean language pages will allow you to edit your Element title and description in Japanese and Korean.
Japanese:
Korean:
4. Click Save Element.
If you've checked Publish for Sale, the Element will be available for sale within the next few hours.