Contributors who are with P.R.O. (Performing Rights Organization) can include their P.R.O. information by editing their music details.

1. Go to Elements page.
3. Scroll down to see a Composer and Publisher field.
Fill in your First and Last Name, followed by the Organization you are with, and your serial number.
Eg. Abby Phillips SOCAN IPI:123456789.
Click Save.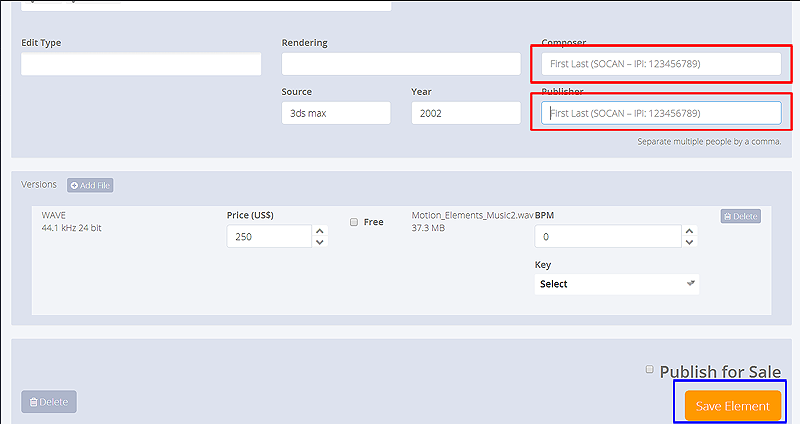 4. You can also fill in your PRO details in your metadata by creating a field for Composer and Publisher in your excel sheet.



5. Check the update at your music product page!