Create Price Template
First you would need to create a Price Template:
Click Artist.
Select Template.
Click +New Price Template.
Name your Template and click Save.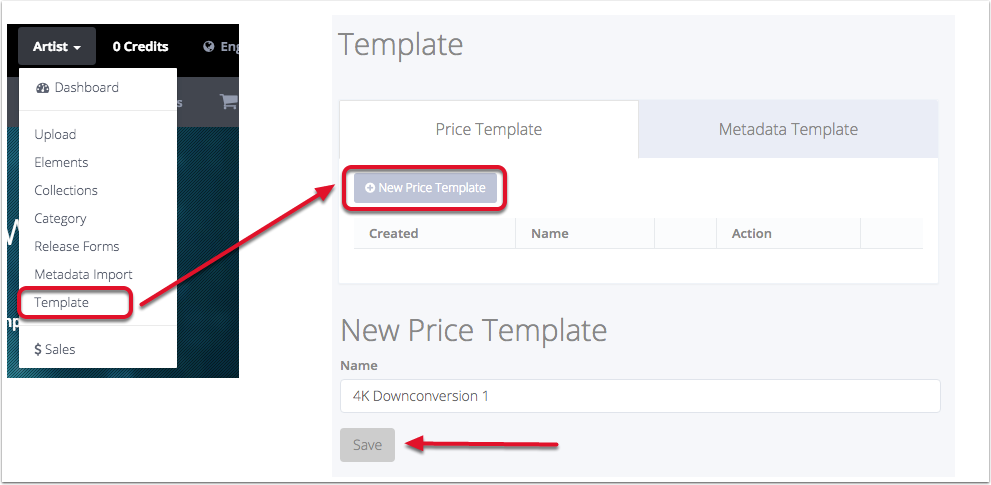 5. Click on +Video to add the different pricing tiers.
6. Select the version you want.
7. Enter the pricing of your preference.


8. Repeat steps 6 & 7 as per the number of tiers you require then click Save.


Assign Price Template
1. Select the Element you wish to create down conversions and click Edit Elements.
2. On the Edit page, scroll down to Pricing and select the template you created.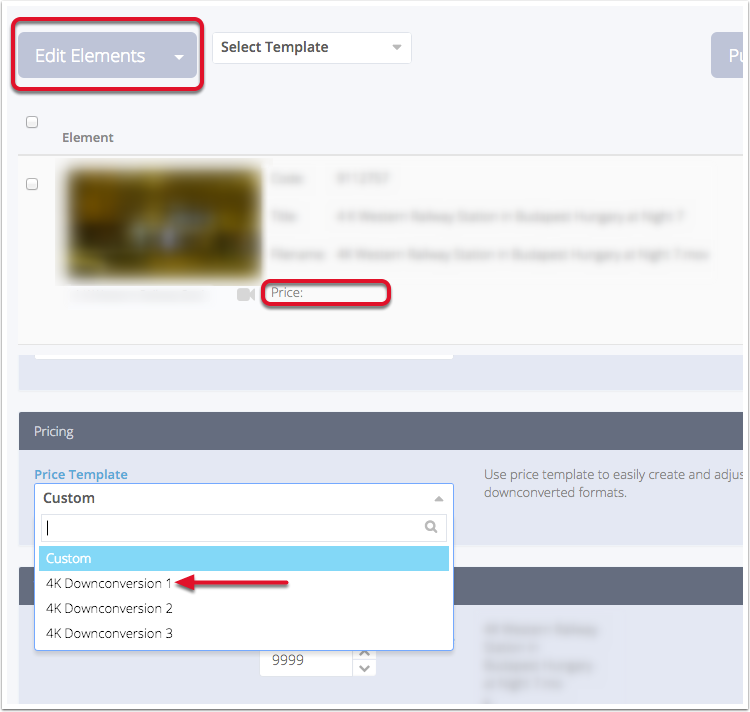 3. The system will auto-generate the files and assign the pricing as per your selected template.
4. Remember to tick Publish for Sale, then Save Element.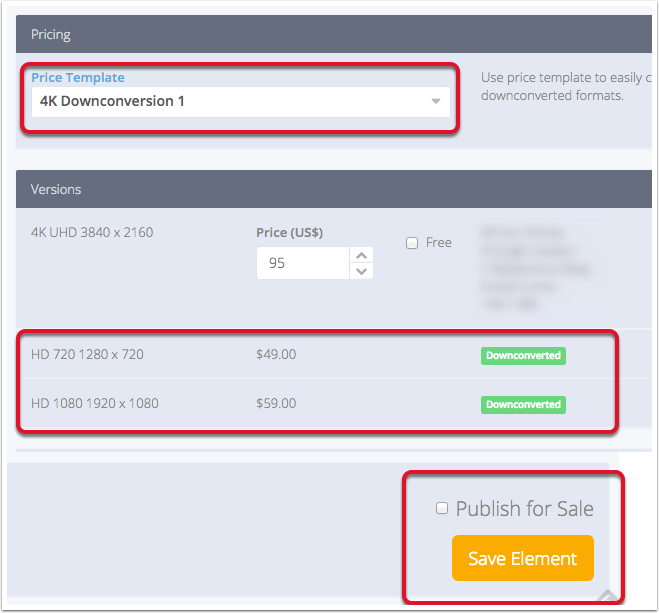 5. You have completed the Auto Conversion Process.