1. After uploading your sound effects files, go to the Manage My Elements page to see your uploaded files.
2. Click Edit (pencil icon) and select Media Type.
3. Select Sounds Effects and save the change. You will see the element saved as Sound Effects in your Artist page.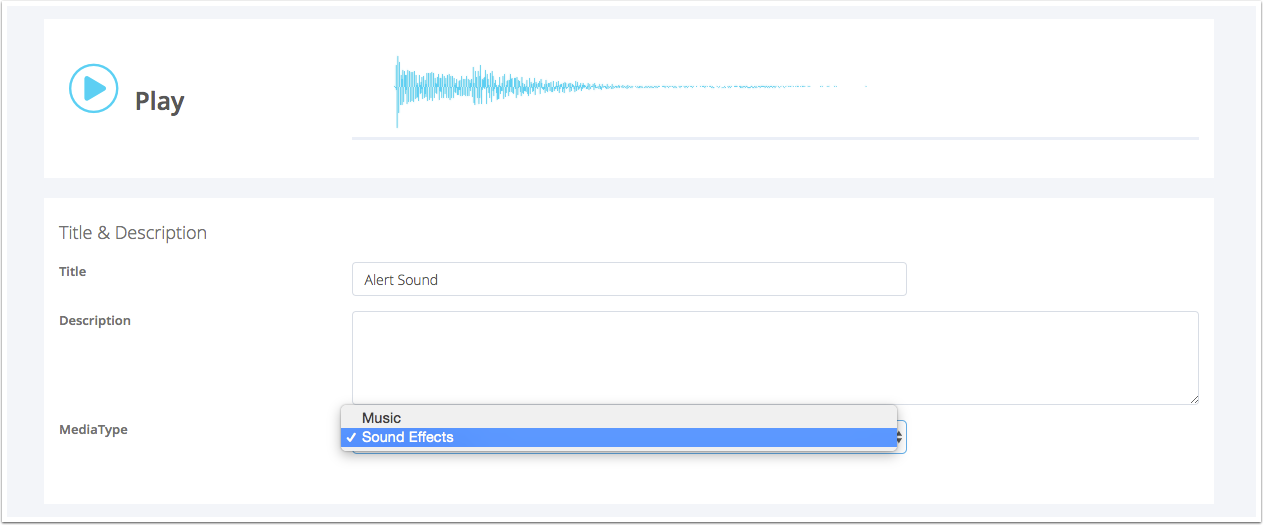 4. Scroll down to find a list of properties that you can edit.
5. Click Save.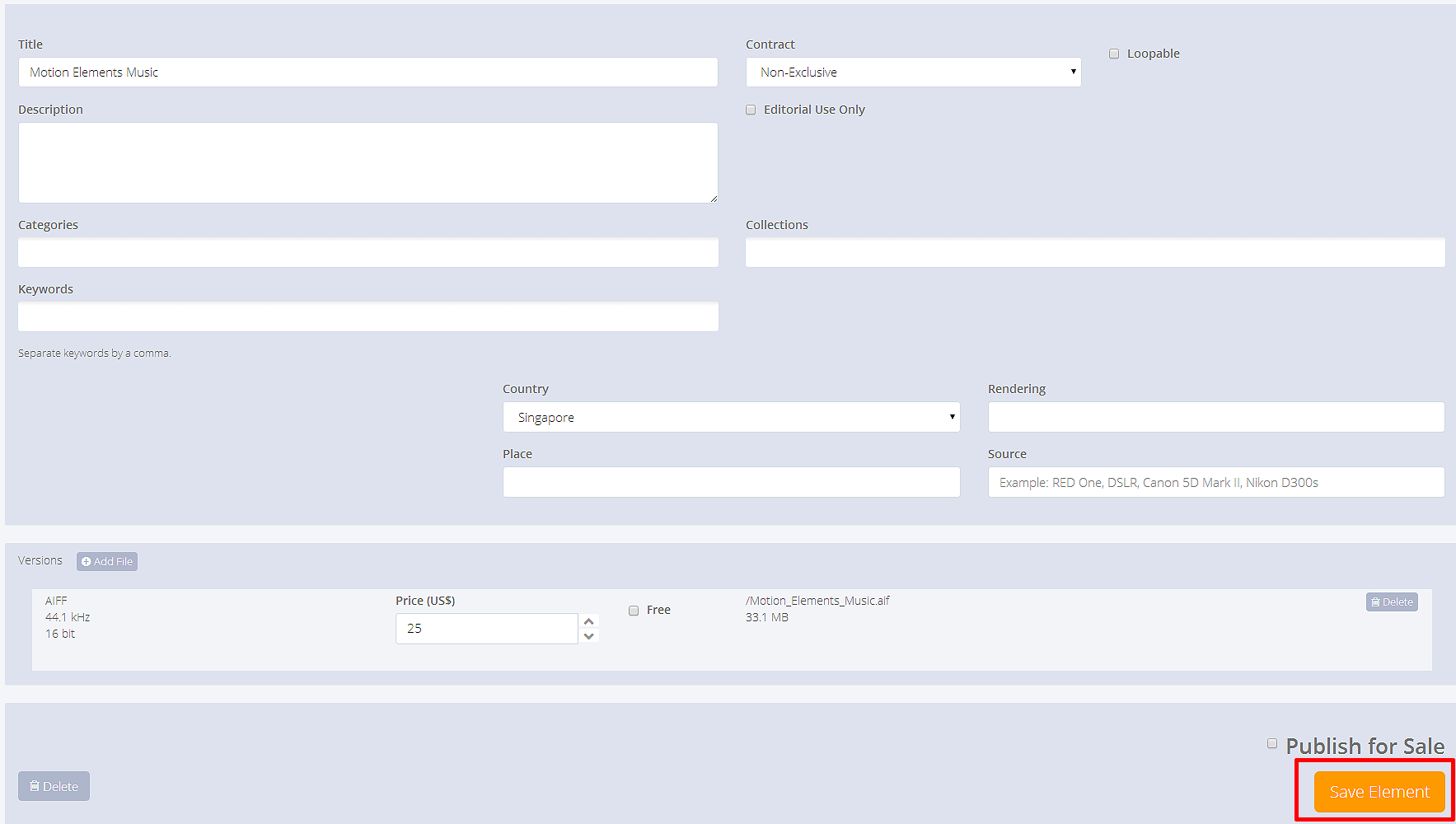 6. Publish your Element for sale by selecting the checkbox.